You've got a lot going on. You're doing your best. But can you be even better? Yes, you can. That's why we went back to the drawing board to improve Get To Done. Now you can have a project management tool that takes you further.

Welcome to the refreshed Get To Done, a project management tool that's even more straight forward, visual, and collaborative. It's a project tracker that you'll want to use because, let's face it, there's nothing better than saving time and making your team more agile.

Give Me A Taste Of Get To Done's Improvements
A Simpler, Cleaner Look And Feel
We've decluttered. We've streamlined. We've updated and refreshed. And, now Get To Done looks and feels like a project management tool you'll revel in using. Plus, there's a host of UI upgrades that seriously improve your experience. Take a look for yourself.





Names That Mean What They Say
We like it when the name of something makes complete sense. That's why we've renamed our boards, so it's absolutely clear where your work belongs. With boards titled "Now," "Soon," "Later," and "Freezer," there's no guesswork.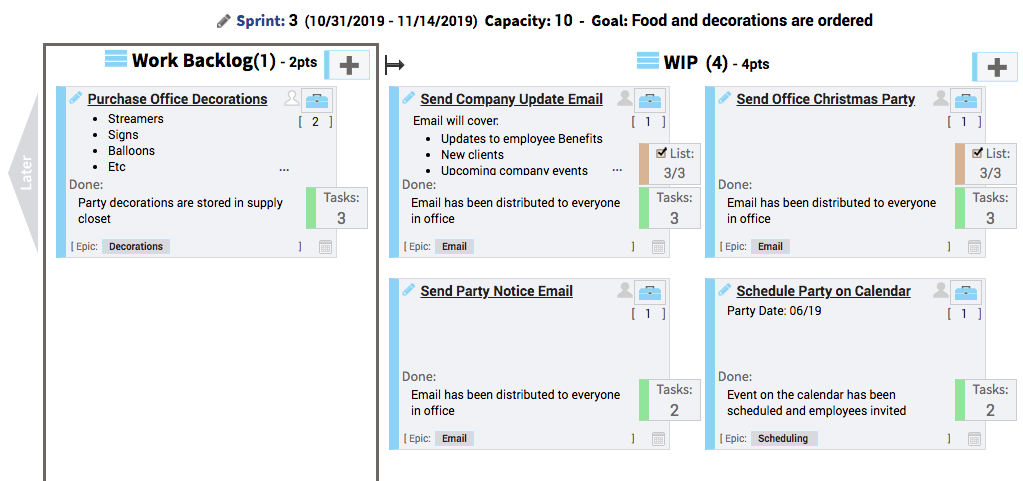 Reports That Are Easy To Share
For those of you who are all about the data (we're talking to you, managers), this refresh is right up your alley. Customize data views, streamline snapshots, archive information, and share it all with a keystroke.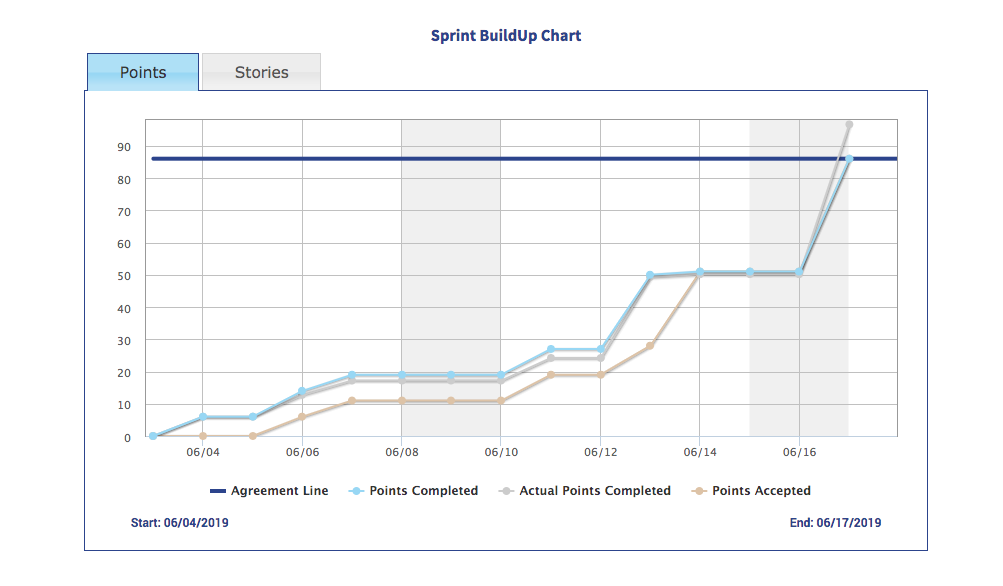 More Colorful Collaboration
Get To Done's magic is making your project management visual. We decided to take it one step further and add more color to your picture. Keep your workflow organized with a variety of board colors, and break down your work with color-coded projects and tasks.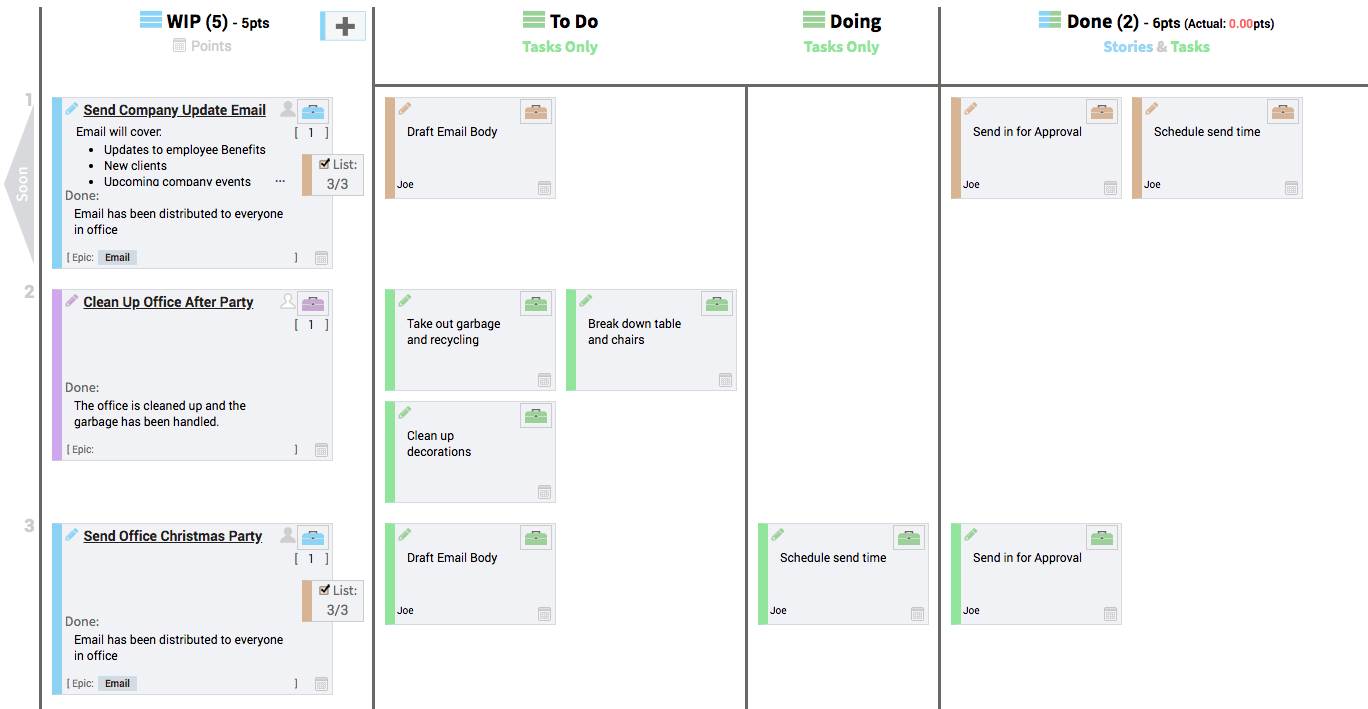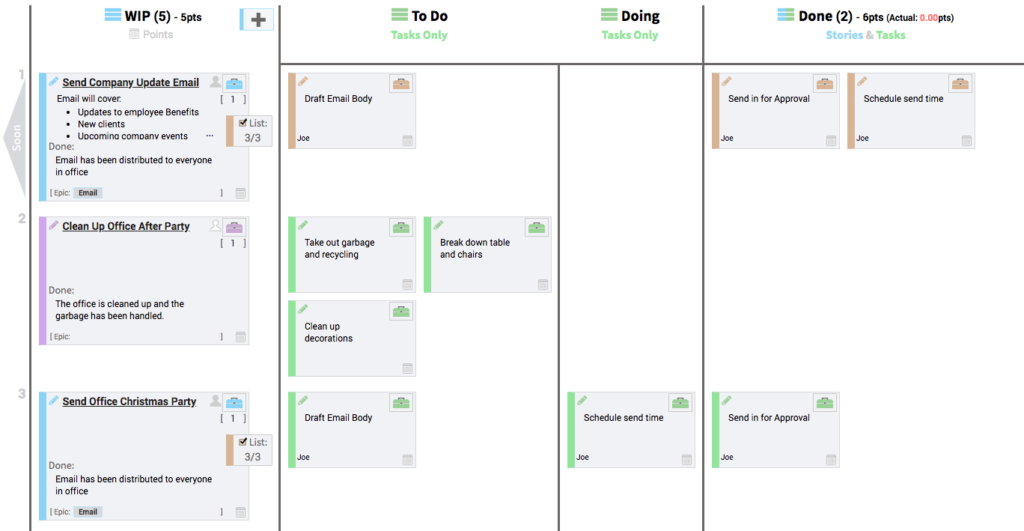 See, Learn, Do (Coming Soon!)
If we could sit right down next to you and show you the ins and out of the new Get To Done, we would. Stay tuned for the next best thing, Get To Done Quick Study Sessions. In each installment, we'll show you how to best use the project tracking tool and get the biggest bang for your buck.
Speaking Of Getting The Biggest Bang For Your Buck
Did you know you can try out Get To Done for free? Start your 14-day free trial right now, and before you know it, you'll see how to work better.

It's Time To Get Your Work Done.
Try it for free. Start Your Free 14-Day Trial.